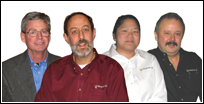 Chicago-based en-terpret.co is recognized as a global leader in systems consulting services and technology solutions for small and medium-sized businesses. Specializing in knowledge management, en-terpret.co helps clients throughout the world achieve business goals by facilitating technology and process planning and creating the most effective technical solutions to achieve tangible results.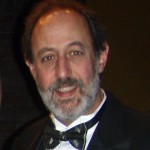 Founded in 2000 by CEO and Chief en-terpretor Daniel H. Harris, en-terpret.co has provided on-site, remote and virtual consulting and technical services to more than 100 companies throughout the world, based on the principle that "our clients are our partners."
en-terpret.co can help businesses and organizations achieve desired outcomes through strategic planning and vision development, along with tactical implementation of backup systems, technology support, general workstation support, internet access, e-mail support and troubleshooting, general server support, anti-virus and anti-spyware, team collaboration systems, spam management and business management/financial reporting initiatives.
As the premiere Information Technology and Management Systems partner for small and medium-sized enterprises,  we help our clients develop strategic plans and implement technology to enhance productivity, increase profitability and reduce risk.
If you are looking for a technology solution to help your business run faster and better (with less wasted time and duplicate effort), you've come to the right place. Maximize your results with en-terpret.co!
For more information about en-terpret.co, contact Daniel H. Harris at (773) 868-4381 or dharris@en-terpret.com