Daniel H. Harris

President and CEO
dharris@en-terpret.com
skype: dhhen-terpret

About: Dan Harris is founder and president of en-terpret.co, an international strategic Information Technology (IT) consultancy focused on middle market technology solutions. Often acting as part-time CIO for his clients, Dan's experience helps define business processes and align IT with them for improved organizational effectiveness. With expertise in VPNs, secure remote access strategies and collaboration technologies such as VOIP, Skype, blogging, social networking, Lotus Notes-based knowledge sharing and workflow — and as a completely virtual company — en-terpret.co provides real-world, practical assistance to organizations that are more global and less tied to time and place. He has rooms full of gadgets (useful, slightly used, unused and unusable!), and the credit card bills to prove he has never met one too weird to buy!
Highlights: In 1998 Dan helped establish a technology "Strategic Interest Group" for JHI, an international association of accounting and management consultancy firms. JHI's IT group advises membership on technology
and matters related to practice effectiveness.  He still coordinates their annual IT Conference. With 30+ years public accounting experience, en-terpret.co also implements and supports Accounting and Financial Control Systems, including distributed, web-based order entry and reporting tools.
Experience:
en-terpret.co (2000 to Present) Founder, CEO & President
RSM McGladrey, Inc. (1999-2000), Managing Director
Berg, DeMarco Lewis Sawatski & Co (1984-1999) Director of Information
Services and a shareholder. Co-director and founder of its IT consulting
group, MS4 Consulting. Firm acquired in 1999 by HRB Business Services/RSM
McGladrey, Inc., a division of H&R Block

Publications and Appearances: Dan provides technology briefings and lectures for business, trade and professional organizations. Since 2007 he has appeared as a featured speaker at conferences and sessions worldwide, including Zurich, Rome, Shanghai, Brussels, Hanoi, Trivandrum and more.  An internationally recognized author and speaker, Dan's publications include:
Lotus 123 Mastery: A Business Guide to to 1-2-3- Productivity; Symphony
Mastery and Top Ten Information Security Myths.


Education:
B.A., Carleton College, Northfield, Minnesota
Phi Beta Kappa, Magna Cum Laude
William P. Lally
System Administration Manager
BLally@en-terpret.com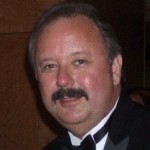 About: Bill Lally is the System Administration Manager of en-terpret.co, an international strategic Information Technology (IT) consultancy focused on middle market technology solutions. Often acting as the out-sourced IT
department for his clients, Bill's experience helps with the design of secure and customized networks, assists with the review of "real world" computer/network options, and the installation, configuration and maintenance of a
business's various network systems. With years of expertise, and both IBM and Microsoft certifications in networking, email systems, backup and disaster recovery planning, collaboration platforms, and an exciting new technology –
server virtualization, Bill Lally and all of en-terpret.co provide their clients with end-to-end solutions both at a "vision" level as well as with the day to day aspect of implementing, securing and maintaining these systems. In his spare time, he enjoys the annual family fishing trip and making the occasional "weeks pay donation" in Las Vegas.
Highlights: In 1994, while working as a Wholesale Food Distributor, Bill designed an Order Entry and Inventory Management program in order to stream line the paper work of his own business. By today's standards, this
program would be considered small and obsolete. But back then, Bill was not only able to use the program for his own company needs, but by 1996, he had sold several copies to others in the same line of work. At this point, it dawned
on "Bill's wife" that he may be in the wrong business. In 1998, he joined Dan Harris' group at MS4 Consulting as a Junior Administrator to explore the possibility of a career in computers. The rest is history!
Experience:
en-terpret.co (2000 to Present) System Administration Manager, IT Consultant
RSM McGladrey, Inc. (1999-2000), IT Consultant
MS4 Consulting (1998-1999) In-house IT Administrator, specializing in Lotus
Notes email and collaboration technology.
Jay Bee Foods (1987-1996), Owner, Wholesale Frozen Food Service
Distributorship for Ore-Ida Potatoes and Moore's Frozen appetizers.
Publications: Bill has posted several technotes and "how to" suggestions on various IT websites and blogs, primarily those involving Lotus Domino and Lotus Notes technology. A couple of his posts have been reprinted in IBM's
support database. In April 2001, Bill was added to SearchDomino.com's Hall of Fame for a tip he offered other Lotus Domino administrators.
Dennis Sohn

Friend and Vice President
1951-2011
It is with great sorrow that en-terpret.co announces the passing of one of its principals, Dennis Sohn. Dennis has been with en-terpret.co nearly since inception, and Dennis and Dan have worked together, serving the technology needs of small business for over 27 years. Our clients knew Dennis as a calm, thoughtful and experienced resource, who could be relied upon to produce effective results based on years of practical experience. Most of our clients also knew Dennis as a friend.
Without Dennis, en-terpret.co continues to offer the experience and resources to meet the needs of our clients. We'll struggle a bit with the personal side of things…a friend and colleague can't be "replaced." But en-terpret.co will honor Dennis' memory by maintaining and strengthening the relationships we've had, through him, with our clients.
Please contact Dan Harris at 773-868-4381 if you have any questions or need assistance.
Memorials in Dennis' name may be made to the Hospice foundation of Northeastern Illinois, 405 Lake Zurich Rd., Barrington, IL 60010 or http:// www.hospiceanswers.org.